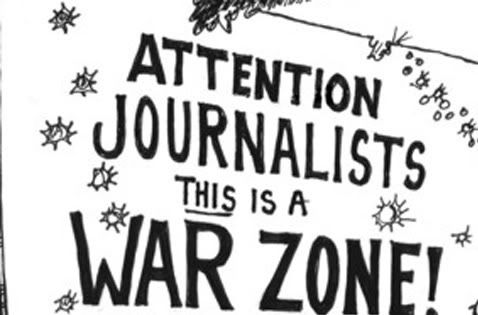 I sometimes wonder if a web-logger (anyone logging to the web to publish any view) is not just like a press correspondent. A press correspondent can sometimes writes or shares local testimonials in newspapers, whenever he wants.
We as web-loggers don't want to embody a journalist role at all, it's a full-time job. But journalists can include us as new sources of information. Filtering us and reorganising our thoughts can lead to a common narrative…
What are the similarities btw a web-logger and a local press correspondent ?

they both collect data that are local ones: local in a geographic way but also in an affinity way

their contents can be "absorbed" by several enterprises, both individual and collective, depending on diverse levels of filters


they don't have to report to an editor

they both can give answers to the "what's happened in my town?" or now "what's happened in my favorite universe?"
Journalists now have to analyze all our conversations' knots & hubs to reshape them…and make them information.
What do you think?