Citizens!
I write you from Finland, from Helsinki, as I'm invited by Sulake for their Sulake Ad Summer event. Fantastic moment and great keynotes + conversations with ad/media buy/social media agencies (big up to Jérémy, Caroline and Isabelle, my French fellows). Here are my notes…
It all started with Phill Guest, Executive Vice President Global Ad Sales at Sulake.
Here are their main activities:
Habbo: 170 M users worldwide
56% boys, 44% girls, 65% are 13-16 years old
63% go on Habbo every day
IRC Galleria (social networking)
Bobba.com (mobile virtual network for young adults)
Mission: inspire playful interaction and self-expression in people
Positioned in the mainstream of powerful macro trends:
– avatar sites
– micro payments (business model: 82% of revenue based on micropayments, 18% from "immersive & community" advertising
– from a destination site to an interlinked & distributed services:
now Habbo is open doors: entry points can be from any network (Facebook, Yahoo!, MSN, Orkut etc.)
-> new iterations every 4 weeks
Phil Guest mentions that brand survey + data studies are key for brands
1- Lessons from Social Gaming – Sulka Haro (lead concept designer)
one third of his life spent on Habbo (kidding?!)
– on Habbo, you create a little dude
majority of interactions based on stories / roles. Ex: what's happening in an hospital, what's happening in a summer room
(which was actually created during the winter)
– people create things unexpected. It's a people-story generated content network
So why people are attracted by social gaming?
– friends
whenever you play a game, you need good company. But virutal world is not that easy to create friends. SOcial games make
finding friends easy (ex: Facebook, you click & you play)
social makes the game viral, and virality drives all of acquisition, retention & monetization
in the meaning time for brands, being top of mind is key. It's what makes people come back
"social games aren't really social, they should really be called viral games". This is a wrong statement.
The modes of play change as we grow up.
According to Mildred Parten in 1920s, 5 different ways of playing:
solitary play
onlooker play (observing others play, passive)
parallel play (playing in parallel with no active social interactions
associative play (playing in groups, open form)
cooperative play (organized multi-player activity with defined roles & goals)
Including associative play, free form, inventing new rules on the fly is ok
but on cooperative play, you need rules. That's why it's also a "grown up" play"
In digital terms: solitary play = classic computer play, onlooker play = spectating, parallel pay = social games (least demanding way to make your game social – you don't need total attention & at the same moment of your friends), associative play = open ended virtual world
Habbo: free from social pressures of the real world
Parallel play: it validates the games you're playing is the right thing
Habbo reminds you all the time that your friends are playing the same game: re-validation. In Counter Strike, it also tells  you what your buddies are doing (Jojo killed red-flag team etc.)
. Example in Habbo: a movie theatre made in Brazil Habbo, where people just…virtually sit down. But because your friends do it too, you are happy to take part to a non very active place!
Habbo also offers real time interaction with players. Most social games are based on interactions that are predefined by the
admin. On Facebook games, you normally play less than 5 minutes. On Habbo, you spend 45 minutes.
On Habbo, continuous user base grown for 10 years. On Farmville, 14% drop in users in May. Long-term retention?
On Social Games, you have low barrier to entry, poor long term retention, and poor engagement (unless you invest 100 million dollars like in WOW)
On Habbo, there's a steeper barrier to entry, but a high long term retention & a long term relation
Regarding accessibility, the model is:
Potential audience
consumers aware of the product
Installation
and finally play
For games:
expensive marketing/expecting users will gind product by magic
physical media distribution
buy before you try
limited-time trial
If you try a game, you need 2 days to get it properly. Social games have solved the problem, on Facebook.
Go where the users are
no install, instant access
free to play : dramatic change
design for everyone
So what's habbo done?
go where the users are
no install, instant access, no registration (ported clients from Shockwave to Flash). Shockwave: complicated because too many crash. Teenage computer nerd has ceased to exist (not sure but…). Flash 9: faster, easier. So teenagers don't have to wait. The results are simple: 5% improvement on new user conversion & 7% improvement in month-over-month retention of users.
No Signup: Facebook connect, google account, twitter account support aka "one click registration".
Automatic friend finding (no users lost due to forgotten usernames/passwords
Ingredients of Social Game Success:
make finding friends easy
enable meaningful parallel play
solve your distribution problem
design for broad audience
2- Review of the last Habbo features in development
CONFIDENTIAL
3- Habbo Engagement marketing
ella kirjasniemi
Habbo Runway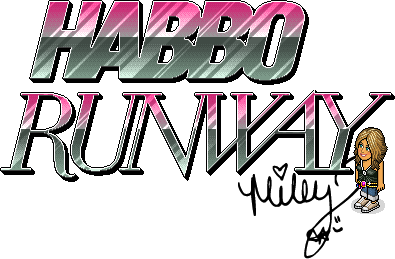 – fashion show, and main issue: what do teenagers like to wear?
– a big event, with celebrities. Miley Cyrrus: to make the final decision.
– design contest + vote at the local level, then at the global. Among the three, Myley decided. And the winner was in
Singapore. During the 8 week, wide UGC. Real life/real style pictures competition was really popular. Media partnerships in
Spain with Super Pop
– record sales
– user activation: 10,000 design entries (Netherlands + Brazil top contributors)
– insights
habbo Worldcup
tbc
[ CASE STUDIES ]
– Garnier Cuida de ti
Pure active product
strategy: media + point of sales + internet
objective : contacts/ traffic/ budget optimization
Tactics: dinner with Maxi Igelsias
1- attractive promo: sponsorship of the comedy main forum
2- media activation: bloggers + influencers (information about the new product): viralization+reliability
3- MySpace session with the band (online experience/event)
3- Experience on Habbo (2 months):     public branded room (clickable billboard + pre-programmed room) / a beauty room
in-game contest: "are you a doctor?" and quizz to ask how to get rid of beauty
problems (ex: hide your head 😀 )
focus group (/ imperfection, spots etc.)
brand page
tests after 2 minutes in the room (questionnaire)
35 rooms were created by users on their owns
– Cheetos Relaunch 2010
tweens still watch TV but in a very active way; they select, anticipate, follow, discuss
a strat to inspire users, and to accept unexpected contents
72% offline 28% digital but ROI 39% offline and 61% digital in terms of contact
– NHS case study
keep it simple
incentive
4- As a conclusion: Brand content
"it's not about digital life, it's actually about their…lives" Phill Guest
Childline example:
challenge: decrease in the amount of calls and make them talk about children welfare
Idea:
young people involved in creating contents, social engagement
use of virtual goods
function / pleasure / social
so why people spend money on digital assets?
if you're going to cinema, at the end of the day you get memories, maybe torn tickets and maybe a good experience. And that's all.
A virtual good is like a commodity that you keep in your room and that you keep on remembering.
For young people: it's just another service
So if you're happy to do it for cinema, why not with virtual good.
Creativity
Control: letting the community take the contents
Delivery
Don't be surprised with what they do with your contents
Virtual goods can be very demanded but don't cost much (virtual ferrari vs true ferrari)